Refusing bail to the elderly Father Swamy who has limited mobility and no history of violence is beyond comprehension, open letter states.
By Saji Thomas, UCA News
More than 2,500 influential Indians have signed an open letter demanding the release of jailed elderly Jesuit Father Stan Swamy after a special court turned down his bail application.
The court of the National Investigation Agency (NIA), a federal anti-terror combat agency, on March 22 refused to grant bail to 84-year-old Father Swamy, ignoring his ill health, age and other difficulties he is facing in jail.
The signatories, who included academics, activists, artists, filmmakers, economists, journalists, lawyers and retired bureaucrats, expressed their shock over the court decision on the priest, who has been languishing in a prison in Mumbai, the capital of Maharashtra state in western India, since Oct. 9, a day after his arrest.
The NIA team arrested Father Swamy from his residence at Bagaicha, a Jesuit social work center in Ranchi, capital of Jharkhand state in eastern India, where the priest worked to improve the lives of poor indigenous people.
He is charged with sedition under the stringent Unlawful Activities Prevention Act (UAPA), leaving him with little or no chance of bail.
Father Swamy is among 16 accused over violence in Bhima Koregaon in Maharashtra on Jan. 1, 2018, in which one person was killed and several others injured.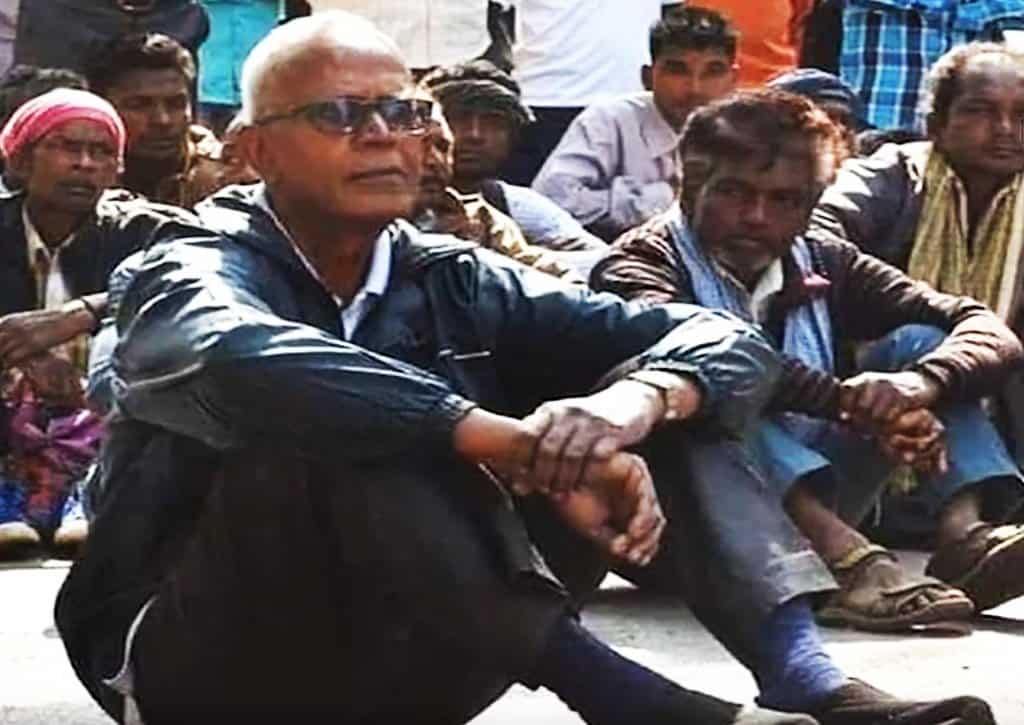 Jesuit Father Stan Swamy, pictured in a screenshot from a video, has been incarcerated in an Indian jail since his Oct. 9, 2020. Father Swamy marked his 100 days in prison with a letter highlighting the cases of poor people languishing in jail who begin their trials without even knowing their criminal charges. (CNS screenshot/YouTube)
"Eighty-four-year old Stan Swamy is a Parkinson's disease patient with severe tremors in both hands. He has trouble drinking from a glass, taking a bath and washing clothes on his own. He has other health ailments as well," the signatories stated in their letter.
They also pointed out that the priest had cooperated with Maharashtra police and the NIA without fail.
"Rejection of the bail of an elderly and ailing person, with limited mobility and no history of violence against others, is beyond comprehension," the letter stated.
"We know Father Swamy as an exceptionally gentle, honest and selfless person. We have the highest regard for him and his work. He has spent decades in Jharkhand working for the rights of the Adivasis and underprivileged.
Featured image: Jesuit Father Stan Swamy, 84, who has worked for tribal rights in India, has been jailed since Oct. 9, 2020. Father Swamy marked his 100 days in prison with a letter highlighting the cases of poor people languishing in jail who begin their trials without even knowing their criminal charges. (CNS screenshot/YouTube)