Maryknoll Sister Esperanza Principio serves Indigenous small farmers in the Amazon Rainforest.
D
uring the global Covid-19 pandemic I reflected on the call to expand my ministry in Peru, where
I have served since 2013
.
Laudato Si'
has been an impetus in my own path and a direction shared with all Maryknollers. In March of 2022, I set out for a 10-month mission in
the Amazon
.
Volunteering with Caritas of Madre de Dios, based in Puerto Maldonado, Peru, I was sent out to isolated areas to focus on food security and adaptation to climate change and to work with farmers' cooperative projects. 
Biodiversity of flora and fauna is the main characteristic of Madre de Dios. The region is also rich with varied cultures lived by Indigenous peoples, both those contacted by non-native outsiders and non-contacted. I was welcomed by, and worked with, seven Indigenous communities on the riverbanks of Las Piedras River. The indigenous groups are Yine, Amahuaca, Matsigenka, Ashaninka and Shibipo. I ministered to families on small farms who grow cacao, from which chocolate is made, and copoazu, a related plant.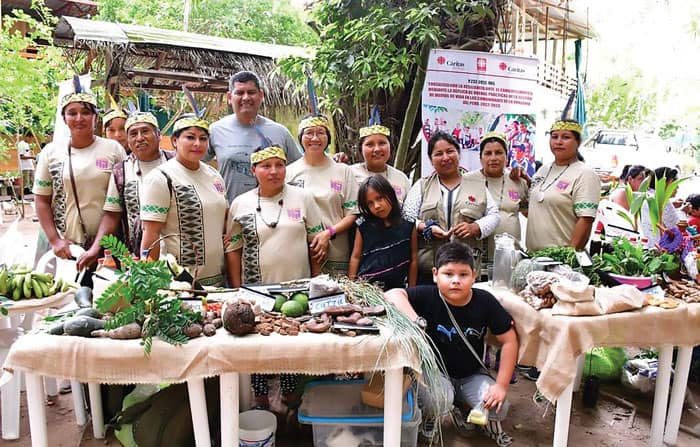 Maryknoll Sister Esperanza Principio (center) joins Indigenous farming families at an event. (Courtesy of Esperanza Principio/Peru)
During my time in the region, I experienced the richness and immensity of the Amazon jungle. I traversed the rivers by boat — sometimes for days — to reach Caritas' mission areas. The journeys made me a silent witness to the wonders of the largest and most biodiverse tract of rainforest in the world, drawing me to a deep communion like my experience of receiving Christ in the Eucharist.
However, living in the Amazon also means witnessing an ecosystem that is fractured. Systematic burning, land conversion, land grabbing, deforestation, mining and lack of protection for tropical forests and their Indigenous guardians happen daily. I felt some helplessness as a muted witness amid all this threatened beauty.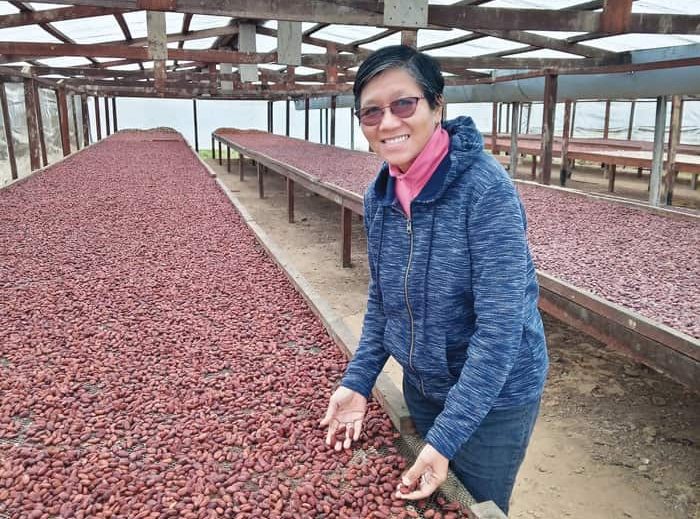 Maryknoll Sister Esperanza Principio surveys cacao beans set out to dry at a farm collective. (Courtesy of Esperanza Principio/Peru)
During the year, I attended a socioenvironmental justice meeting of the
Pan-Amazonian Ecclesial Network
, a network of hundreds of organizations in the nine countries of the Amazon Basin. A Jesuit priest also participating said, "God always forgives; with effort, humans can forgive; but nature does not forgive at all!"
What will it take for us to realize we cannot live without nature? How late will we wait until we take care of and repair creation?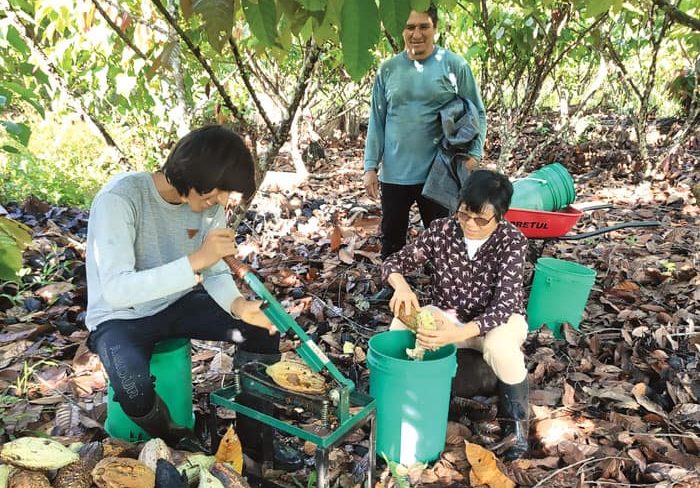 Maryknoll Sister Esperanza Principio and two harvesters split cacao pods, collecting the seeds, in the Amazon rainforest. (Courtesy of Esperanza Principio/Peru)
My connection with nature began when I was a child climbing trees on my grandparents' property in the Philippines. My siblings, cousins and I would watch the falling stars in the night sky and run in their direction, as if to catch them. My Amazonian experience has deepened my lifelong commitment to care for the earth and God´s creation with tenderness and love.
My term of volunteering with Caritas in Madre de Dios having ended, I returned to my ministry in Lima. I continue to pray for the Amazon Rainforest and its people so that it may continue to give life to our planet and its inhabitants, life in abundance (John 10:10).
Featured image: Maryknoll Sister Esperanza Principio, who has been assigned to Peru since 2013, served as a volunteer for Caritas in the Amazon Rainforest. (Courtesy of Esperanza Principio/Peru)