In 2020, Maryknoll Society launched a two-year accompaniment program to empower young Catholics in the United States through faith-sharing communities. Here we share the testimonials of some young leaders from the pilot cohort. (Conversations have been edited and condensed for clarity.)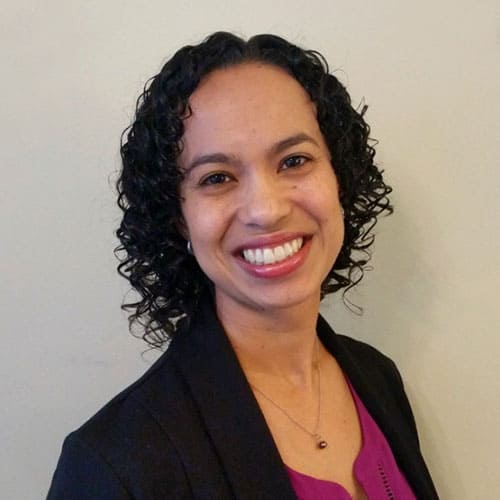 MARISA MOONILAL, 35,
YAE COMMUNITY IN
LOS ANGELES
I really wanted to grow in relationship with other young adults who are passionate (about social justice) in similar ways and it's been amazing to get to know all of these people. It gave me some kind of foundation or grounding during the pandemic.
The community helps you look inward to see what barriers may prevent you from seeing all as a human family. It helps you grow into the person God is calling you to be — and loving and serving others in a specific way. (It helps you discover) what your call is and how to be in solidarity with people globally and locally. … One of the most significant impacts was this idea of noticing a disturbance and then how to sit with that. In the past, I've been more hesitant to go out to my margins or go to places that caused me some kind of discomfort. So it's a helpful way for me to remind myself to lean into that discomfort, learning to be okay with it, and that's still an ongoing process. That has been the number one thing, in addition to feeling like I am where God wants me to be and saying 'yes' to this process of growth and transformation.
Maryknoll is a home that I didn't know I was looking for. I hope to continue to lean into the process, grow from it and give back.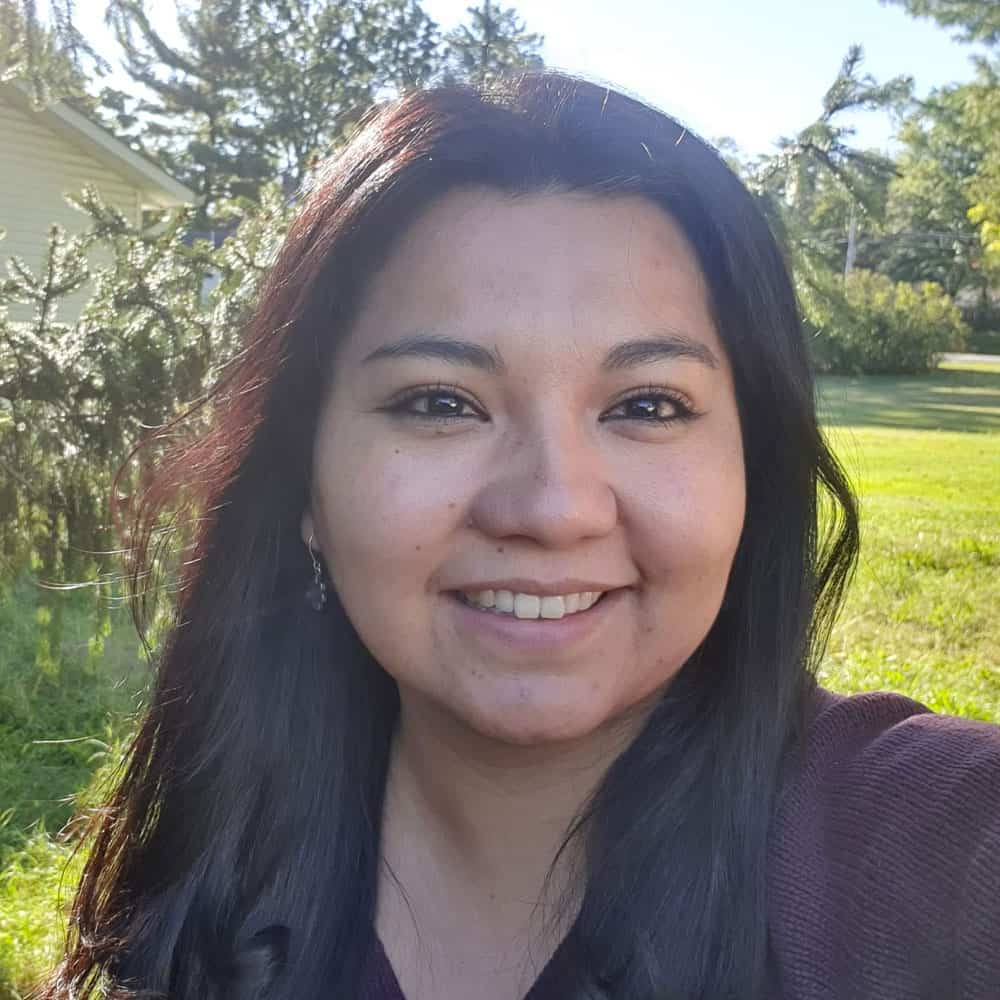 SILVANA MARTINEZ, 40,
YAE COMMUNITY ON
THE EAST COAST
To be part of a community—having peers to share your experiences with and having feedback from people on the same page—means a lot. I was looking to be part of a community as I moved to the United States (from Bolivia) and left my comfort zone. I wanted to find people who have the same motivations in terms of working at the service of God … This (YAE community) is an intentional group, and that is why I am here.
I knew of many tools like emotional intelligence and Theory U because of my previous work (at the Maryknoll Mission Center in Cochabamba, Bolivia). And I can see how valuable this can be for people. I did not learn these things while I was a student or when I worked at a bank. I saw this with Maryknoll, but this is a refresher that … allows looking within and developing intuition and collective creativity.
It is important to find people who think like you, work to grow spirituality in faith, and acquire the tools to help you at your parish, diocese or mission sites. This Maryknoll program makes you aware of other realities beyond the United States, like in Asia and Africa. It also exposes you to enriching things like immersion trips. It can even help someone in a discernment process.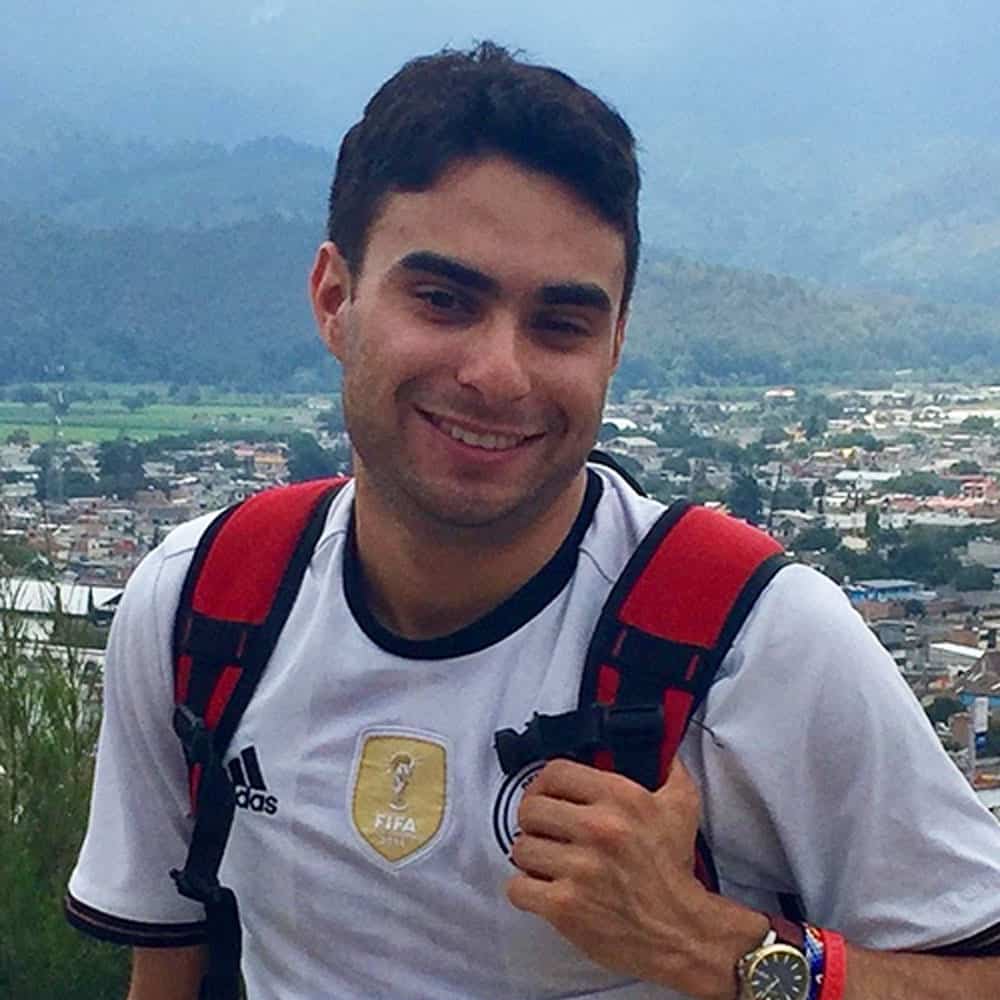 CARLOS VILLAGOMEZ, 25,
YAE COMMUNITY IN
SEATTLE
I have learned a lot from a lot of people in our cohort. … We are all in different career fields (I'm in tech) so we have different perspectives. It's kind of cool that we all can come together as Catholics here in Seattle, as young adults interested in Catholic social teaching and serving those on the margins.
I have enjoyed and appreciated (this community) because it's given me a new way of applying my faith to a lot of issues in our world. I sometimes struggle with using my Catholic faith when looking at social issues, political issues. … I'm getting more involved in my local community and just becoming more informed about the world around me, and it's also gotten me more excited about my faith. Because I sometimes wanted to silo and separate social justice and my actual job. There is so much going on in the world today… it feels like everything's changing, and it can be a lot to take in, so being grounded in our faith helps. Our Maryknoll group talks about faith as the backbone that allows us to use the Gospel … to stand in solidarity with those who are being oppressed and afflicted right now.
It's awesome to have the opportunity to be a part of this community, so I'm really thankful for that.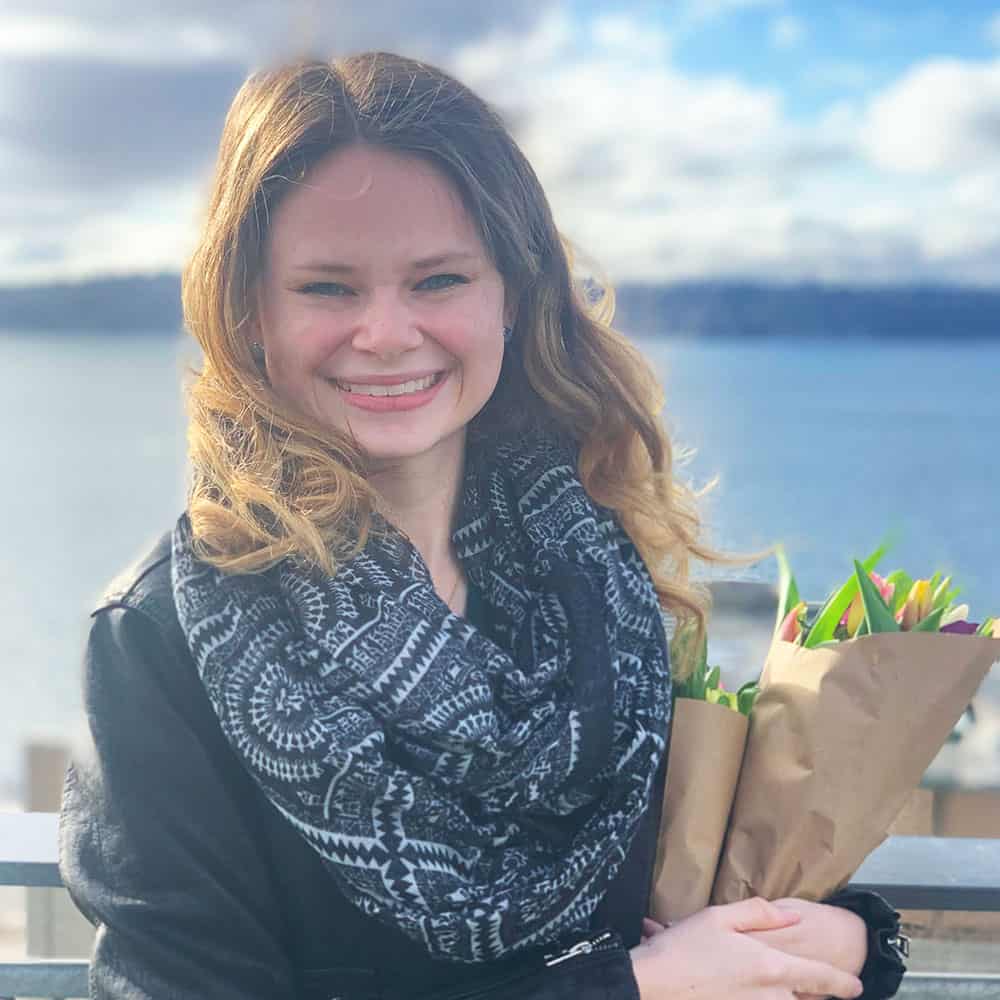 LAUREN PUSICH, 29,
YAE COMMUNITY IN
SEATTLE
We are a hopeful people of God and this (YAE) community has helped me to remember that. It is really easy in the world today, especially in a pandemic, to see only the wounds, to see only the struggles … God calls us to see the brokenness in the world and to help heal.
I wanted to have conversations around how my faith called me to live in the world in a specific way. … The call of the Gospel is the call of love in action, a call to encounter others, especially those on the margins and to be in relationship.
[It's] a way of understanding of how to be Catholic and what that looks like in the world.
This (two-year program) is an opportunity for you to come together with other young adults who share your faith, who want to learn how your faith moves and embodies you in the modern world, and what that looks like in all aspects of your life — in what you're called to be and to do and to live. It's an opportunity to be authentic, grow together, explore Christ's love, read the Scriptures, and read it in powerful ways. (I found) parts of my faith I didn't know were missing until I came to this community.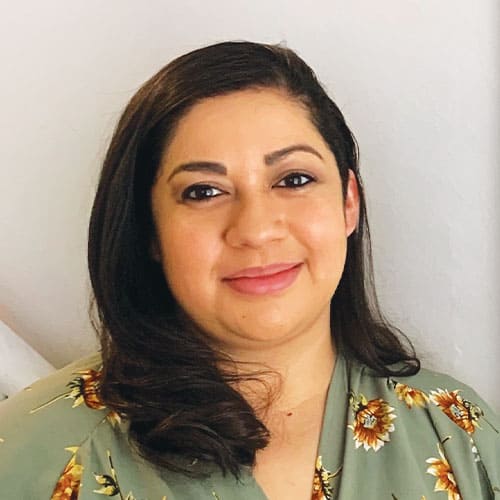 KAREN LUNA, 33,
YAE COMMUNITY IN
LOS ANGELES
I knew about Maryknoll as the missioners overseas, and I have a lot of Orbis books…. But for the last two years, we learned about this charism that we are all called to examine our margins and the circles of encounter, and that we are called to real lived faith. Maryknoll missionaries …share that joy for Jesus and the Gospel. The joy that I see in everyone who is a part of Maryknoll has been beautiful. As Pope Francis says, we shouldn't look just like Good Friday people, but we need to be joyful.
My relationship with Maryknoll has inspired me. The process itself and building community have been transformational. Remembering how we live mission in the U.S. and how we live mission in their communities and abroad—I think we have grown in understanding that better.
Immersing myself and listening to the realities and then reflecting on my own personal perspective has made me a better leader, listening and just accompanying people. … I think there is a real thirst, a need to find spaces or opportunities for encounter with Jesus. (To learn what inspires Karen to accompany other young people in her diocese, go to "Walking Together.")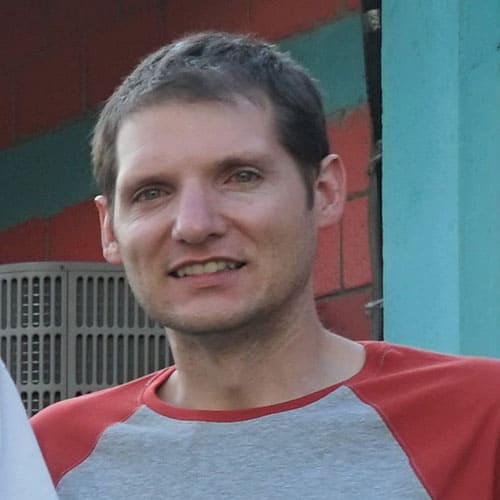 CLIF BACHMAIER, 34,
YAE COMMUNITY IN
SAN FRANCISCO
Years before joining the YAE, I met the Maryknoll Young Adult Ministry team at the Los Angeles Religious Education Congress. I remembered their emphasis on Catholics desiring to be apostles and missionaries.
My YAE community is a small group of young adults over a large age range (mid-early 20s to early 40s) and a Maryknoll priest. We meet monthly to "check in" with each other and learn topics about being missionary disciples. We also meet about twice a year with the other regions for virtual retreats. Some of the things I learned include looking for fair trade logos when I shop for groceries. I learned this from Father Joe Healey. I also learned about Joe Healey's Small Christian Communities efforts. …I think they can be very important for people.
I believe young adults are interested in activities outside of just attending Mass. Providing spaces for young adults to engage their spirituality in these other venues and environments would allow Maryknoll to become better known by young adults.
(To read about this young adult, visit this issue's Young Missioner column)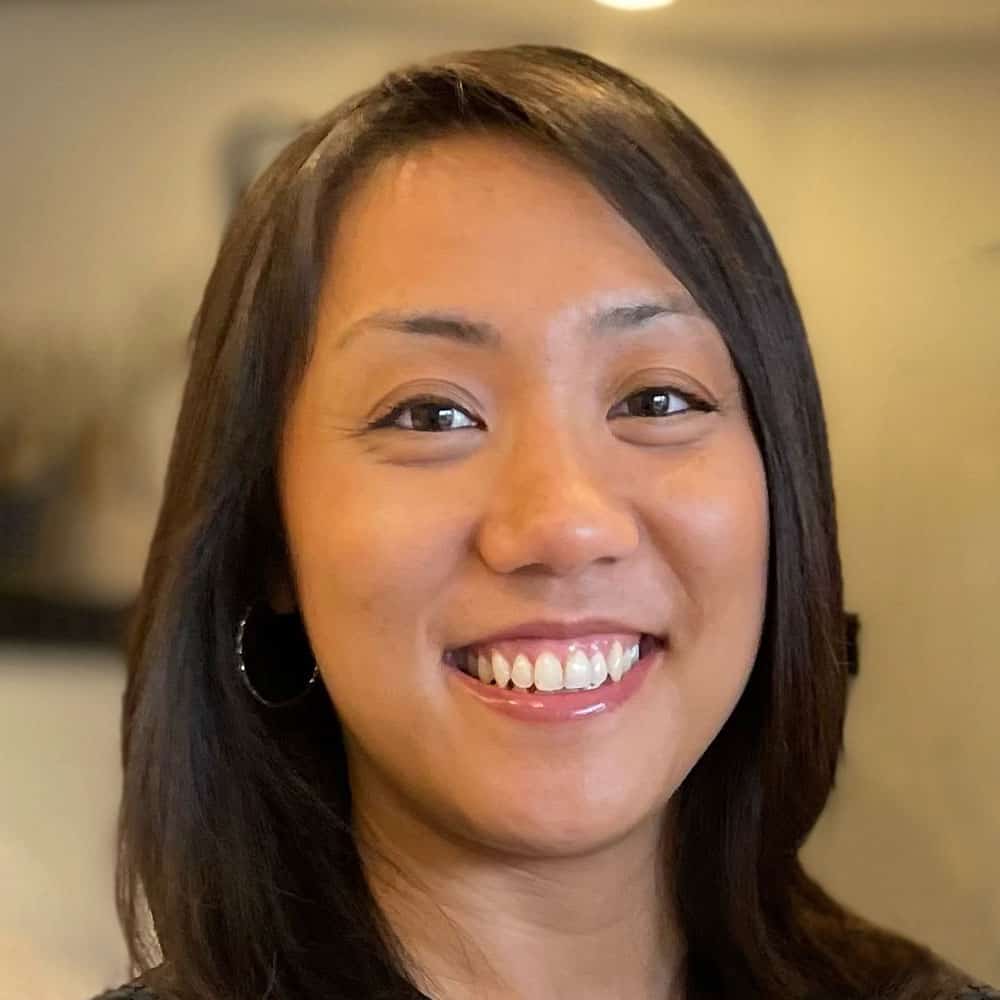 XUAN (SUNNY) NGUYEN, 34, YAE COMMUNITY IN CHICAGO
My faith journey developed in Campus Ministry when I was in college. But after graduating, my participation in the life of the Church tapered off. It wasn't until I got to Chicago (five years ago) that I decided to get more involved in young adult ministry. I didn't know much about Maryknoll until I saw an ad in the Archdiocese's newsletter about these communities, and I really wanted to deepen my faith life in a social justice context. I liked the idea of a longer-term commitment—something that was continuing and focused on community. I believe that faith grows best in community and in relationship with others, and hearing what they have to say. I also liked following a curriculum and having a more formal formation process. … I hope to continue to grow in faith and community with others, specifically volunteering in immigration and refugee ministry in a legal capacity after completing law school. We are all called to be a part of the Body of Christ, and I know I can be a part of the Body of Christ.
Featured image: YAE Members join in fellowship at Venice Beach in Los Angeles on July 10, 2021. From left to right: Nelson Villaluz, Marisa Moonilal, Nalliber Ruiz, Brenda Noriega, Heidi Villaluz, and Carmen Ordonez. (Courtesy of Marisa Moonilal/U.S.)