Judge directs police to determine Arzoo Raja's age and legality of her marriage.
Zahid Hussain, UCA News
A Pakistani court has ordered the immediate recovery of a teenage Catholic girl, Arzoo Raja, who was abducted, forcibly converted to Islam and married to a 44-year-old Muslim man in the southern city of Karachi in a case which has shocked and angered the country's beleaguered religious minorities.
Sindh High Court on Nov. 2 also ordered that the 13-year-old child bride be produced before it on Nov. 5 and moved to a government-run shelter home.
The judge also directed police to determine Arzoo Raja's age, legality of her marriage status and investigate claims that she had converted to Islam according to her own free will.
"Police were specifically entrusted with providing protection to Arzoo by the high court in its last order on October 27 and today they told the court they don't even know the whereabouts of Arzoo and her alleged husband/abductor. Now with orders for her recovery, we ask Sindh police where Arzoo is," said Jibran Nasir, the counsel for Arzoo's parents.
"I trust that Sindh's government and police will use all resources at their disposal and share the good news of the recovery of Arzoo soon. To save our children, the government, police, judiciary, lawyers, civil society and media all should be on one page. We all need to play our respective roles effectively."
The development comes following days of nationwide protests by the Christian community.
Arzoo's parents say that she was kidnapped on Oct. 13 while playing outside her home. Days later, the family was told by police that Arzoo had converted to Islam after marrying her abductor.
Aided by the Catholic Church's human rights wing, Arzoo's parents filed a petition in Sindh High Court, which upheld the child marriage based on a fake affidavit that claimed that Arzoo was 18.
Rita Raja, the girl's mother, was filmed pleading for justice and a meeting with her daughter outside the court.
The video went viral on social media, drawing widespread anger from human rights campaigners and minorities.
The Human Rights Commission of Pakistan said it was dismayed by Sindh High Court's decision to validate the conversion and marriage of Arzoo Raja.
"The evidence points overwhelmingly to her status as a minor, implying that this was a forced conversion and a forced marriage. Under the Child Marriage Restraint Act, this amounts to statutory rape and represents a travesty of justice," it said.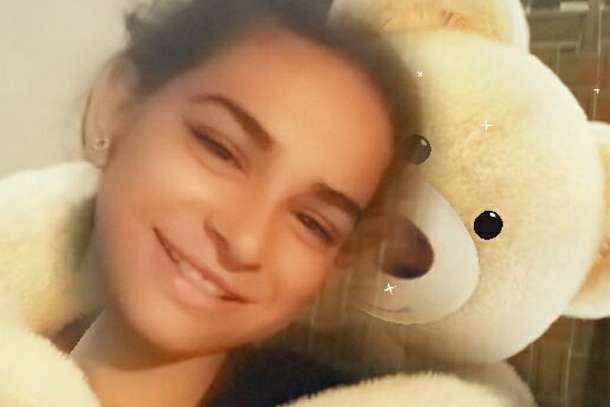 Arzoo Raja, a 13-year-old Christian girl, was kidnapped and forced to marry her Muslim abductor in Pakistan. (Photo supplied to UCA News)
Bilawal Bhutto Zardari, head of the party which rules Sindh province, also promised implementation of the child marriage act.
"GOS [government of Sindh] will approach the courts to review the Arzoo Raja underage marriage case, clear up any misunderstanding the honorable court may have, and do everything in their power to provide justice. We passed the law and will continue to fight for it to be implemented," Bhutto said.
The All-Party Parliamentary Group for Pakistani Minorities issued a statement condemning the abduction, forced conversion and forced marriage of the Christian girl.
"The APPG indicates that a particularly worrying issue is that despite her family producing a National Database and Registration Authority birth certificate showing Arzoo to be 13 years old, the authorities failed to stop the illegal marriage," it said.
"Abductions, forced conversions and forced marriages of girls and women from minorities have become a serious concern in Pakistan. It is estimated that approximately 1,000 mostly Hindu and Christian girls are abducted, forcibly converted and forcibly married every year."
Lord Alton, the APPG co-chair, described the case as "a horrific crime which no culture or religion can justify."
He added: "It is incomprehensible how a 13-year-old can make a life-changing decision like converting to a different religion and want to marry a 44-year-old man. We remind the Pakistani government about its obligations under its constitution and human rights laws to protect its minorities. Our sympathies lie with Arzoo Raja and her parents. We will raise this issue with the UK government, with the UN and other international human rights organizations.
"How can a 13-year-old child who does not understand her own religion decide in a couple of days to comprehensively understand Islam and convert overnight?"
Campaigners are asking whether the high court decision has opened the way for child abusers to abduct, forcibly convert and forcibly marry girls from minorities.
Feature image: Arzoo Raja was kidnapped on Oct. 13 while playing outside her home. (Photo: YouTube)