Following The Star
The first in this year's spirituality series in which Maryknoll Father Joseph Veneroso will reflect on various Catholic feasts. Here he writes about the Epiphany. 
Foreigners. Nonbelievers. What goes through your mind when you hear these words or see "those people"? Are you fearful? Wary? Suspicious? Fascinated?
These are the questions underlying the feast of the Epiphany, celebrated in Western Christianity on January 6 or the Sunday following January 6, when we recall the visit of the Magi to the Infant Jesus in Bethlehem, recorded in Matthew 2:1–12. Who or what are Magi, sometimes referred to as the "three wise men" or "three kings"?
Scripture does not give their number as three, and nowhere are they identified as men, much less kings. People conclude that since they brought three gifts (gold, frankincense and myrrh), there must have been only three, but another ancient tradition put their number as high as 12.
As for their being kings, this is the popular tradition among Catholics throughout Latin America and Southern Europe and reinforced in English-speaking countries as we sing, "We three kings of Orient are…" The tradition may have arisen from considerations of Old Testament prophecies, including Psalm 72:10, which predicts: "The kings of Sheba (present-day Ethiopia) and Seba will offer gifts." And Isaiah 60:6 foretells, "All from Sheba shall come bearing gold and frankincense and heralding the praises of the Lord."
But our New American Bible, the official translation used by Catholics at Masses and formal liturgies, specifically identifies these exotic visitors to Bethlehem as Magi.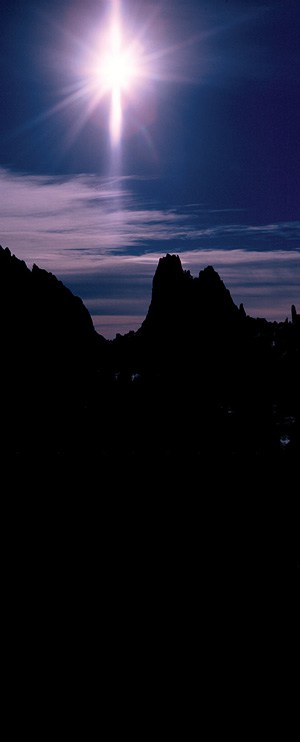 Magi were priests of the Zoroastrian religion in Persia (present-day Iran). They believed in one God, saw the world as a struggle between good and evil and discerned God's will through astrology and dream interpretation.
Some modern scholars have suggested that what the Magi saw in the sky was a convergence of Jupiter and Saturn, giving the appearance of a bright star, in the constellation Pisces. In Zoroastrian astrology, these scholars point out, Pisces, a water sign, signifies birth. Saturn represents the Jews and Jupiter denotes kingship. Interpreting these heavenly signs inspired the Magi to ask, "Where is the newborn king of the Jews?"
King Herod and "all Jerusalem" were greatly troubled (Matthew 2:3) by this question, not just at the prospect of a newborn king threatening Herod's claim to the throne, but that these pagan foreigners discovered God's will when those who belonged to the "right" religion did not.
The Magi's gifts of gold, frankincense and myrrh indicate a profound, albeit incomplete, understanding of who this child is destined to be. Gold befits a king, frankincense denotes divinity, and myrrh, often used for healing and to anoint the dead, connotes mortality.
The story of the Magi should fill us with wonder and awe. It might likewise upset us, as it did the citizens of Jerusalem. The Christ Child challenges our egotistical desire for power and questions what bogus monarchs rule our hearts. Apparently it is not enough to belong to the right religion; we have to live the right way.
God offers us the way, sometimes through people we may regard as outsiders. We need to ask ourselves: Are our hearts and minds open to the possibility that God may be speaking to us through foreigners or members of other religions? What gifts do they bring that can help us understand who Jesus is? Do we have the humility to listen to these "Magi" who come to us from afar and allow them to share their faith and wisdom with us?
Are we willing to share our gifts with them that together we may search for God? Or do we close our hearts and force them to "return to their country by another route"?
The newborn Babe of Bethlehem shatters our complacency and calls us out of our comfort zone to seek and find God even among people very different from us.
This is the spirit of the Magi. This is the spirit of Vatican II. This is the spirit of Catholicism. This is the spirit of Maryknoll and mission.